Huntsville U.S. Paralympics Cycling Open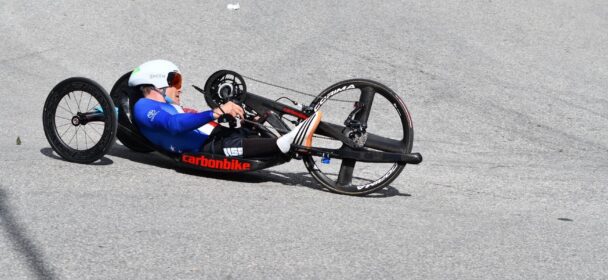 Months after the Swamp Classic kicked off the handcycle racing season the first real test for Paralympic hopefuls are the TT and RR in Huntsville held on the weekend of 4/17. Many of the winners from these events will earn the right to represent the U.S. in Belgium at a World Cup a few weeks later.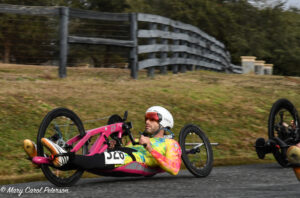 If most of your training is done on Zwift this TT course could be disheartening. The best way to describe the TT is a maze of turns. Something like 12 turns in 9.3 miles. Bike handling and fast accelerations will be key elements to achieving a good time. Oz Sanchez will have an advantage in the H5 category. His ability to keep momentum through turns is second to none. Alfredo DeLosSantos will be close and could pull out a win if Sanchez fumbles a corner. H4 is going to be highly contested. Tom Davis has been the clear favorite in every race he's entered in the U.S. for years. This may be the first TT that he has a formidable opponent in Travis Gaertner. Gaertner will have to take calculated chances in corners to gobble up seconds necessary to reel in Davis. H4 will definitely be a race to watch. Another notable contest will be in H3. Ryan Pinney comes in as the favorite but not without close competition from Brandon Lyons. These two are not strangers as they have been dueling it out for years. This one is too close to call. On the women's side the inner classification competition may not have the same flash appeal as the mens. Their competition is more a percentage against standard where results are posted against standards for the athletes class. This will in essence directly pit Oksana Masters up against proven competitor Alicia Dana. Other athletes ready to upstage them are Jenna Rollman, Ryen Reed and Gabrielle Platt.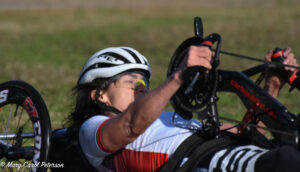 It's unclear how U.S. Paralympic Cycling will start the road race. In years past they've taken the approach of a simple mass start without any classification separation. Never been a big fan of this lazy approach by them based on the fact that an emphasis is put on classifying racers but then entangling classes in a mass start road race seemed counterintuitive. Why not do the right thing and give a 30 second gap between each classification to at least minimize the mixed classification racing which will inevitably affect results. Whichever way they do it this race will no doubt be the most competitive handcycle race in recent U.S. history. Normally racers simply checkout after the TT and go home. The top names do not compete in the road race because no value is placed on it by U.S. Paralympic cycling. This time is different and the race will have Oz Sanchez, Alfredo DeLosSantos, Dan Cnossen, David Berling, Tom Davis, Travis Gaertner, Ryan Pinney, Brandon Lyons  along with a host of others like Dan Evans, Owen Daniels and Mike Sales that will be hoping to tag on to the end of the train before it leaves the station. The women's race will be very competitive. Alicia Dana, Jenna Rollman, Ryen Reed and Gabrielle Platt will need to figure a way to drop Oksana Masters before the end of the race because she will have the clear advantage in a sprint as a WH5 competitor.
     Covid 19 is a reality we all have had to deal with over the last year. The fact we can finally have a major racing event is due to the hard work and planning by the City of Hunstsville, U.S. Paralympic Cycling and Toyota. Due to Covid protocols for the race,  it has the feel of living on "Fauci Island" for about a week but the intentions are to keep everyone safe.