FOR SALE Used Top End RX – 700c wheels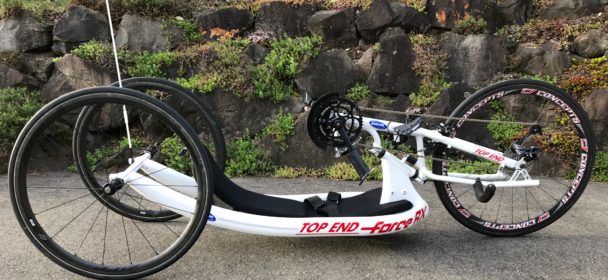 (SOLD)
-Top End Rx Barely Used. Owner had this bike for 2 years and did 80% of his training indoors on a ergometer.
-Carbon fiber racing wheels included (Zipp 202 rear wheels & C7 Concepts 38mm drive wheel)
-High performance 700c training wheels also included
-13" Seat width
-Fixed length and fixed crank height
-Hand grips are 25 degrees with power plates
-Fork mounted shifter and breaker lever
-SRAM double tap shifting
-Chain rings compact double 110 50/34
-Brand new Vittoria Corsa tubular tires on racing wheels
-Almost new Grand Prix 4000sII 25mm clincher tires on training wheels


-Power tap power meter included
The package can be split.
Top End RX with standard wheels $3400
Zipp 202 rear wheels and C7 carbon fiber power tap wheel $1400
$4600 obo.
if interested contact usahbc@gmail.com
This is a protected purchase, when product is received if it is not as advertised the item will be corrected or your money back. No nonsense purchase!