FOR SALE Carbonbike RevoX 700c Wheels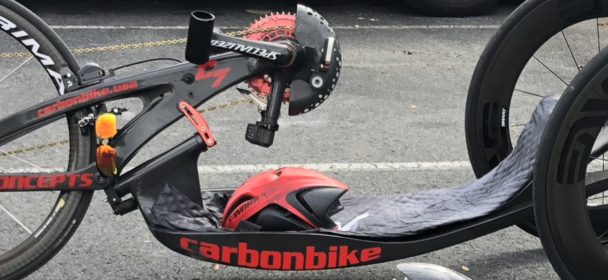 Carbonbike RevoX on 700c Wheels
(SOLD)
Every detail on this handcycle was picked to increase speeeeed.
Specialized crank set
Sram Etap
SRM
Rotor Q rings
$8500 OBO
if interested contact usahbc@gmail.com
This is a protected purchase, when product is received if it is not as advertised the item will be corrected or your money back. No nonsense purchase!