Carbonbike RevoX with 650c carbon fiber wheels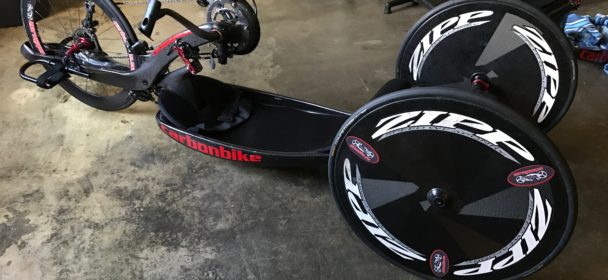 (SOLD)
Carbonbike RevoX with Corima rear wheels and Carbonbike carbon fiber drive wheel. This handcycle has Di2 for cassette and manual shifter for crank. 50/34 – 11/40 .Ride this Carbonbike for a fraction of new price. 36 cm seat.
(shown with Zipp rear wheels, sold with Corima spoked wheels in rear)
$8500 or best offer.
if interested contact usahbc@gmail.com
This is a protected purchase, when product is received if it is not as advertised the item will be corrected or your money back. No nonsense purchase!